I try to go back to my hometown in the suburbs of Philly once a month to visit friends and family, but it's always a treat to have the reverse too! Two weekends ago, I played host to my dear friends from high school
Anna, Mary Kate, and Jillian
. They've visited before and have seen the sights, so we just stayed in my downtown Manhattan neighborhood and hung out. Here's a mini recap!
Strolling and shopping through Soho...
Coffee at Grey Dog's (on 12th and University)...
A sweet snack break at the Little Cupcake Bakeshop (on Prince st)...
A few bar outings here and there...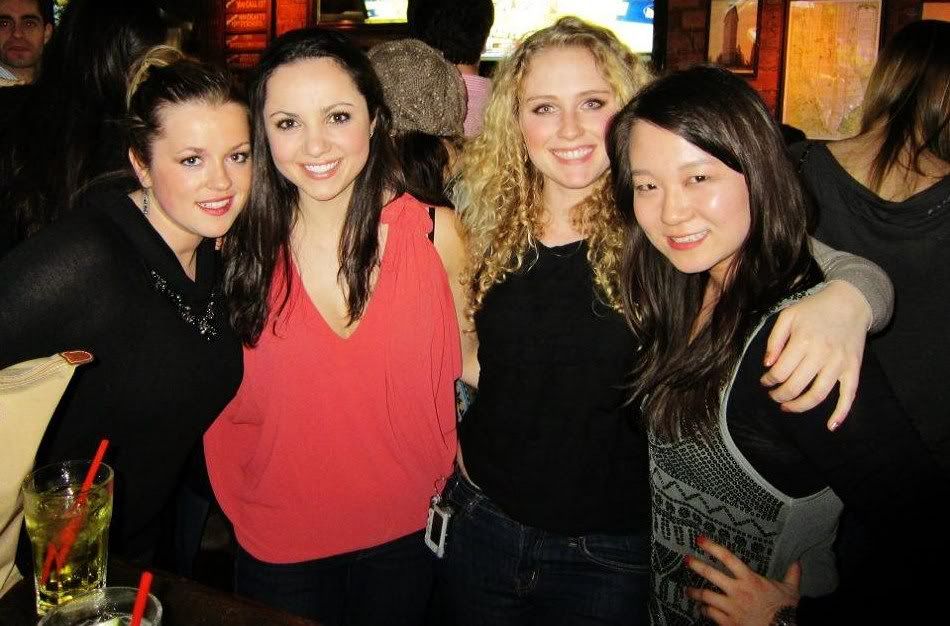 Brunch at the Flea Market Cafe, which has a delicious &
incredibly affordable brunch menu
(Some of my NY friends came too!)...
Dessert at Veniero's
, the best Italian pastry shop in the East Village...
A nail polish party (some things never get old!)...
A stroll through my old NYU haunts & Washington Square Park...
... and Pizza at Motorino (on 12th st & 2nd ave), which was delicious as always.
It was so great to share my NY foodie hobbies (a few of which not pictured, like mac & cheese at
S'Mac
) with the girls. My favorite people + my wonderful city = A seriously great weekend. I can't wait till our next reunion at the end of this month: visiting Anna in D.C!
(photos by Anna - thanks love!)