I am constantly

amazed

and

impressed

by my friends. Besides being awesome people, they're quite an accomplished, successful, and interesting bunch. I'm lucky to have them in my life, and since I can't help but toot their horns, I wanted to introduce four of

my wonderful friends who mean the world to me...




The Video Vixen:
My friend Lucy runs her own "How To" Youtube Channel. She's shared tips on how to tie a bowtie, make a ramen omelette, and make your manicure last. You're adorable Lucy!


The Fighter:
Liz is so fierce. She's works in Sales & Trading at JP Morgan, kicks butt with her taekwondo skills, and always, always looks put together. I cherish our talks and our weekly coffee and lunch dates, Liz.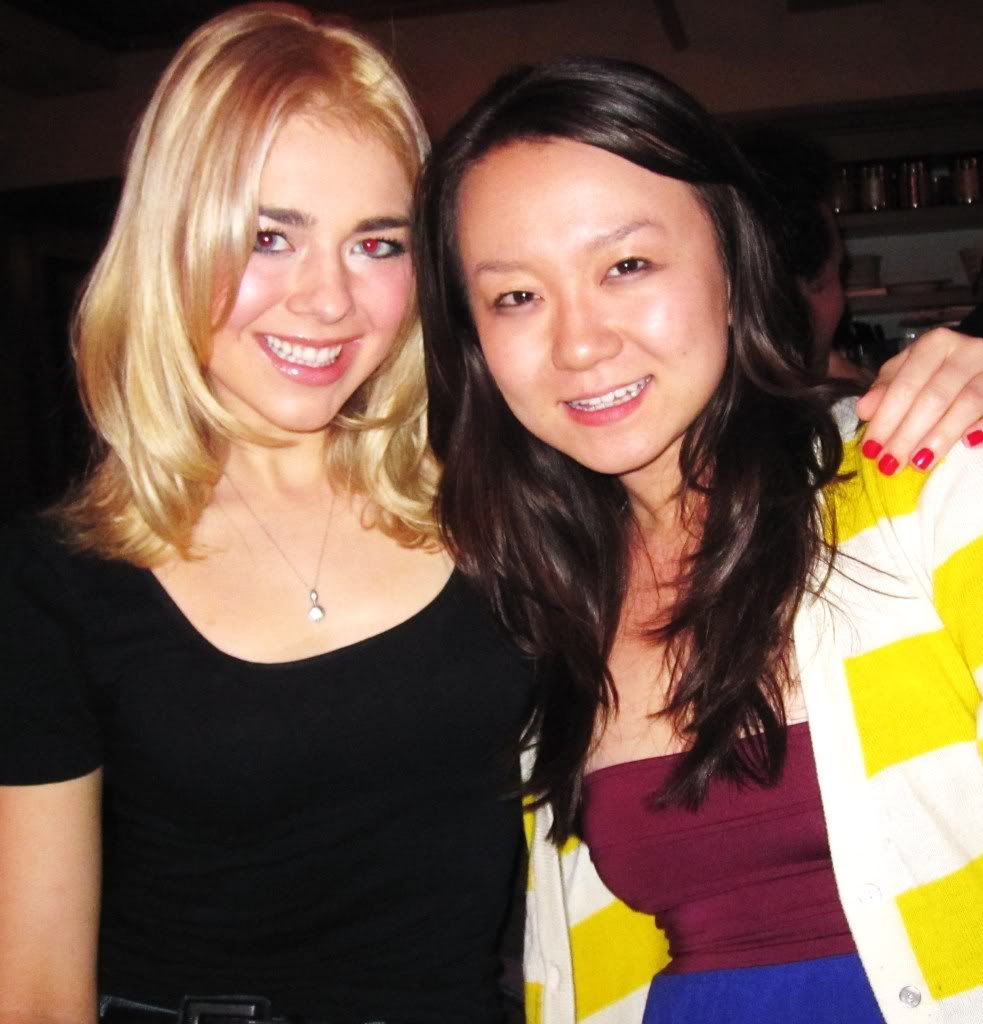 Mackenzie and I
f
rom when I visited Boston last month!
The Visionary: Mackenzie (a friend and former fellow L'Oreal intern) was among this year's Glamour's Top 10 College Women for her anti-tobacco advocacy work! Thank you for being my beauty advisor, Boston host, and reminding me that I'm "worth it!"
The Sister:
Caroline
is my oldest friend (since the 6th grade!) and truly my
soul sister
. You are the smartest person I know (Valedictorian, Perfect SAT's, Harvard senior - you are a rockstar). I'm so happy you'll be in NYC with me post-grad, and I love you so much!
These are just four girlfriends w
ho have changed my life
with their positivity and love! I can't wait to introduce some more next time around. Do you have friends that have special labels in your head? (I know I'm often labeled "the goofball" heh heh.)