In 2009, I named my first
poetry chapbook
Eccentric House
because it was a compilation of my most stylistically diverse writing. Coincidentally, this year, my roommates and I have combined our belongings to create one of the most
eccentric homes
in downtown Manhattan, in my humble opinion! Some things are from our parents, some are one-of-a-kind gizmos & gadgets from thrift stores (that framed poster of a Russian beast, those mismatched wine glasses). We're still a
work-in-progress
, as you saw
earlier
, but now we have...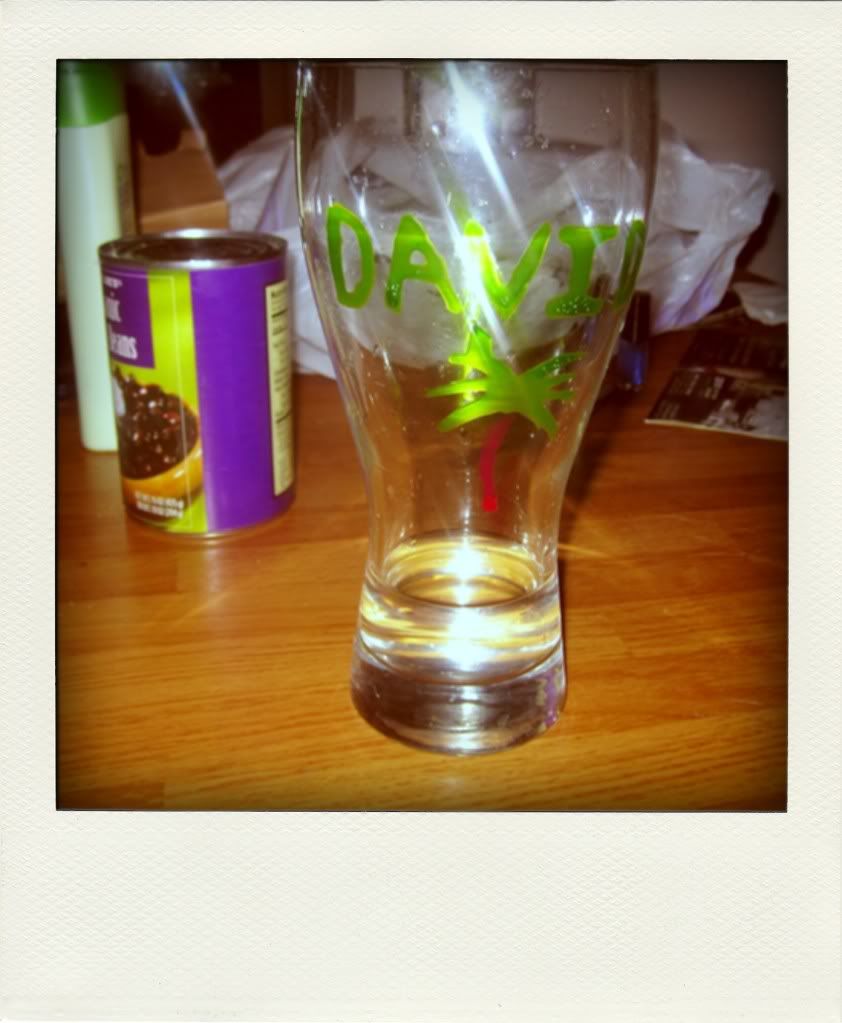 A collection of cups with other people's names on them!
Creepy? Or hilarious!?

Mustache stickers! (AKA Left-over party favors...)

More to come of course. Two years ago, we
painted our cabinets
. Obviously we need to
step it up
! It's ON, eccentric house. It's on.