I never,
ever
painted my nails until I worked on
essie
for a 3 month rotation this winter. Before that, I think I owned like 2 nail polishes. Suffice to say, I am now completely addicted! Would love to share with you my essie colors from those 12 weeks or 3 months (I know, I'm crazy! And Instagram just makes it easier to capture my obsession :)
Bold & Beautiful December: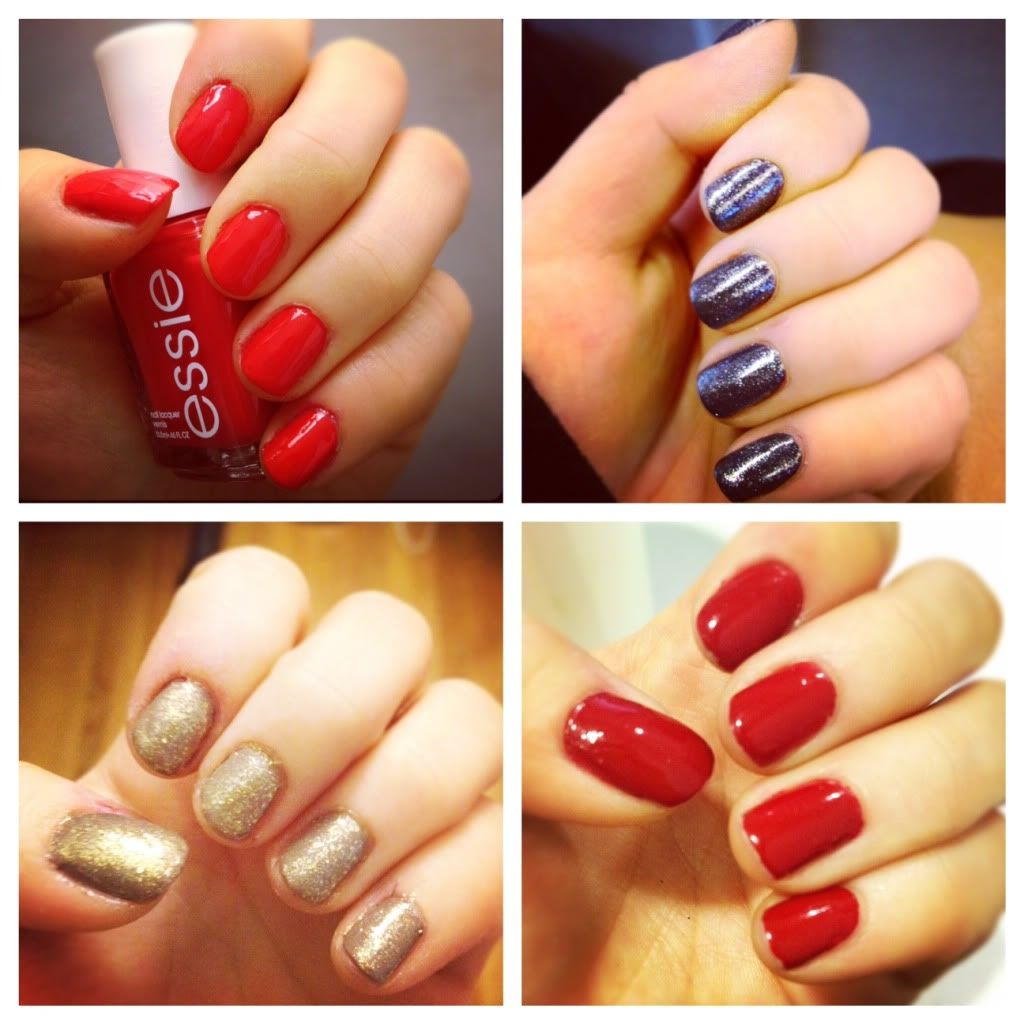 Clockwise from top left:
ole caliente
luxeffects pure pearlfection + midnight cami comboapertif
luxeffects as gold as it gets + glamour purse combo
Oh So Nude-ish January:
Clockwise from top left:
power clutch
glamour purse
fun in the gondola
master plan
Bright & Ladylike February:
Clockwise from top left:
a crewed interest
navigate her
orange it's obvious
What's your favorite nail color shade? Do you use essie?