Boo!
Yes, it's me. Long time no see! Hope you had an
incredible
Halloween weekend -- did you dress up or go to any parties? I went out this weekend in
two
costumes:
Morticia
of the
Addams Family
(with a few friends as family members :) and
Nicki Minaj
. It was hilarious to "play" these characters and completely change personalities! So exhilarating!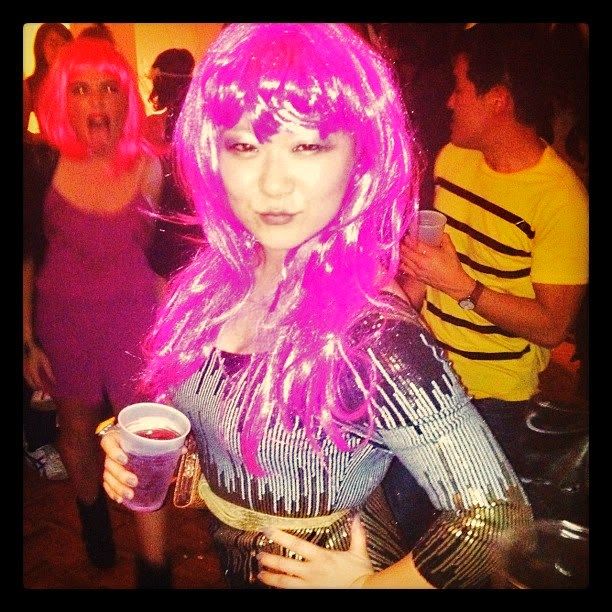 Halloween is one of my favorite holidays - I just love dressing up and seeing everyone else decked out! Last year, I was a
cat
(in black and stripes!) with crazy feathered eyelashes.
And in years prior, I was a
pirate wench
, with lots of (fake) tattoos...
... and a
french maid
, when I was a crazy college student in 2007. (Definitely not the classiest or most creative costume, but everyone needs to experienc
e a
totally stereotypical Halloween costume once!)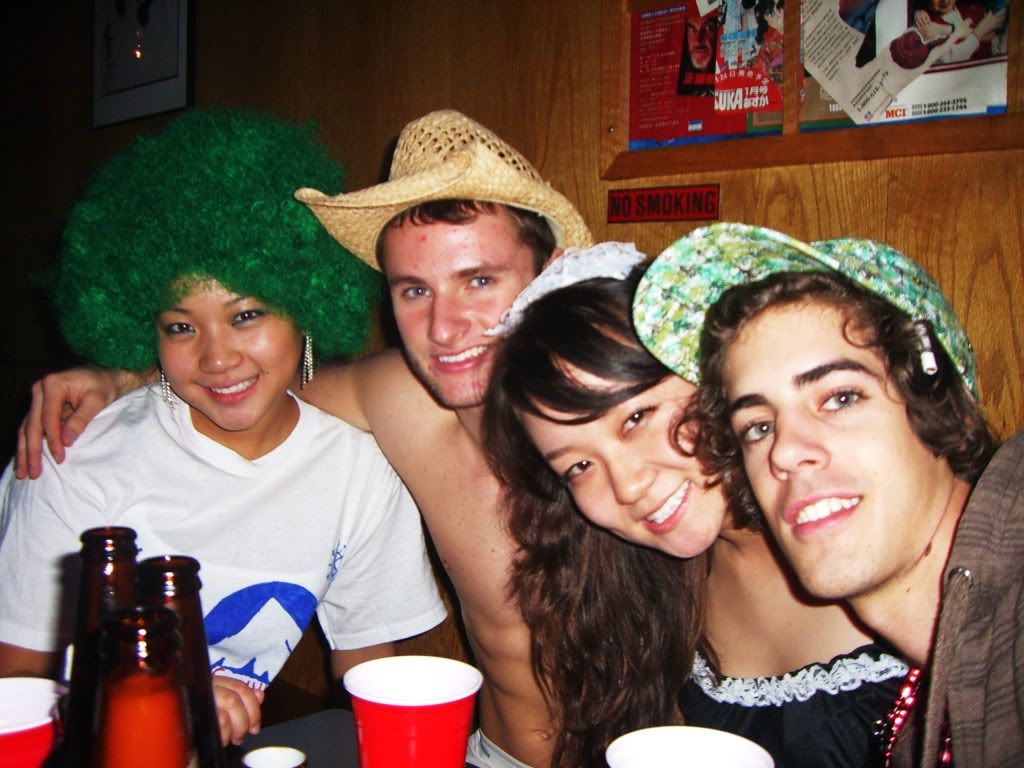 What's your favorite Halloween costume ever? I really liked being Nicki Minaj - it was my first time in a wig, and I felt magically transformed! :)
PS: Would you ever go as a
cadaver like Heidi Klum
this year? So creepy, but I have to applaud her courage (and imagination)!