One of my favorite film trilogies is
The Lord of the Rings
. I own the whole set, so I watch the films
all the time.
Of course Tolkien's story is magnificent, but I think the New Zealand backdrop is equally beautiful - rolling hills and old castles abundant. So much like
Prague
, which has the same magical, historical vibe. Some photo proof: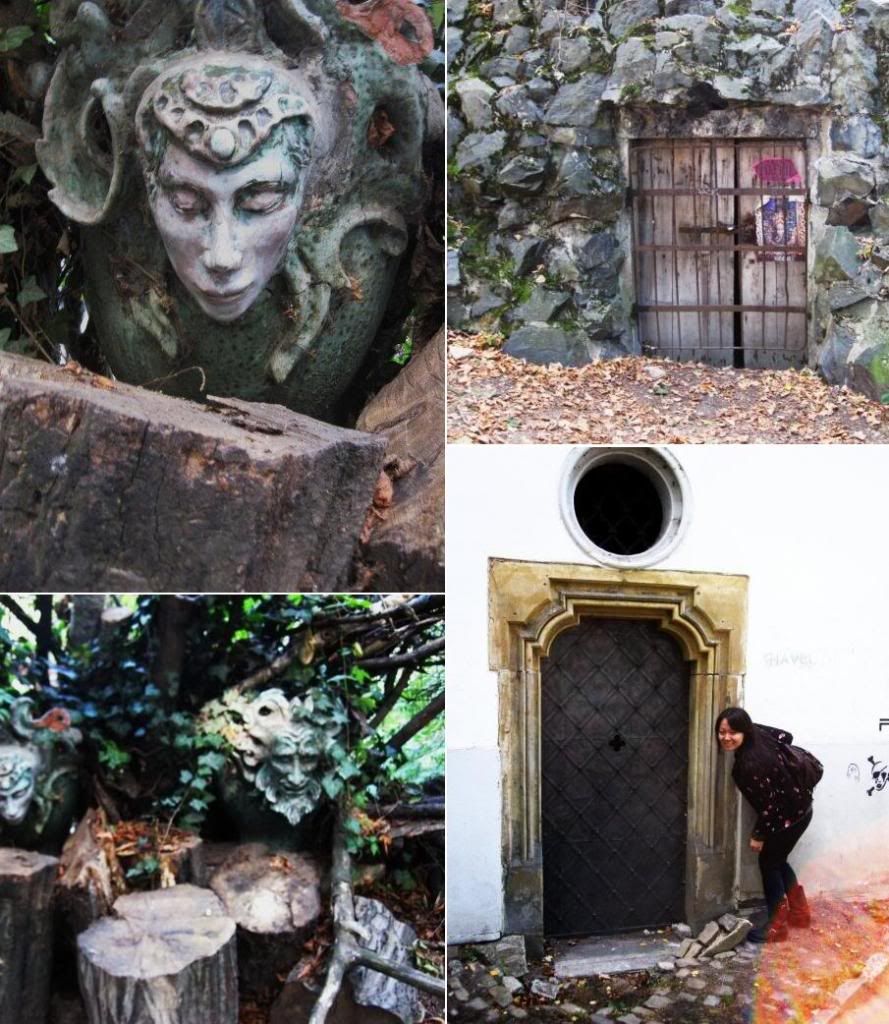 Prague is so very
Lord-of-the-Rings-
esque
.
The intricate, mythical details
, little doors, sloping hills, ancient castles, and great halls made me immediately think
"Ooh, that looks just like the Shire!"
or
"This could be Helms Deep. Right. NOW."
I felt like I was living in a film fantasy world. It was amazing!
Okay, enough geeking around for now. Go watch LOTR if you haven't already, it's my favorite trilogy of all time. And do visit Prague, it's absolutely unforgettable. I'm so lucky to have studied abroad there.
(photos by me)