A professor recently recommended that I reach out to his friend to speak at my entrepreneurship club... And he just so happens to be the

owner/founder

of The Chocolate Room in Brooklyn!!! Entrepreneurs always excite me, but I am particularly

stoked

to meet this guy. The concept of a

room full of chocolate

-- and nothing but chocolate -- sounds overwhelmingly

wonderful

...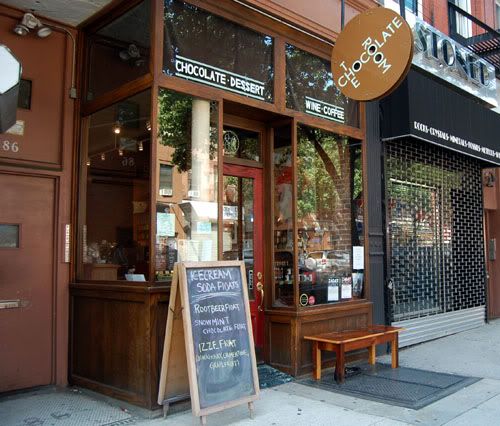 After doing research, I found out that The Chocolate Room was named the 2009 Best Dessert Cafe in New York by Zagat. Um, that's quite an accomplishment! I can't wait to make a visit... their chocolate cake looks DEE-licious!