Somebody please tell me to stop eating like I have a 12-year-old boy's metabolism. (I
don't
and I
wish
.) Onion rings on top of meatloaf on top of
even more
mashed potatoes for dinner last night -- isn't that just a heart attack waiting to happen?!? Too bad I finished the entire thing- eeks! Yes, I had a food baby. Yes, it was like 3 months along.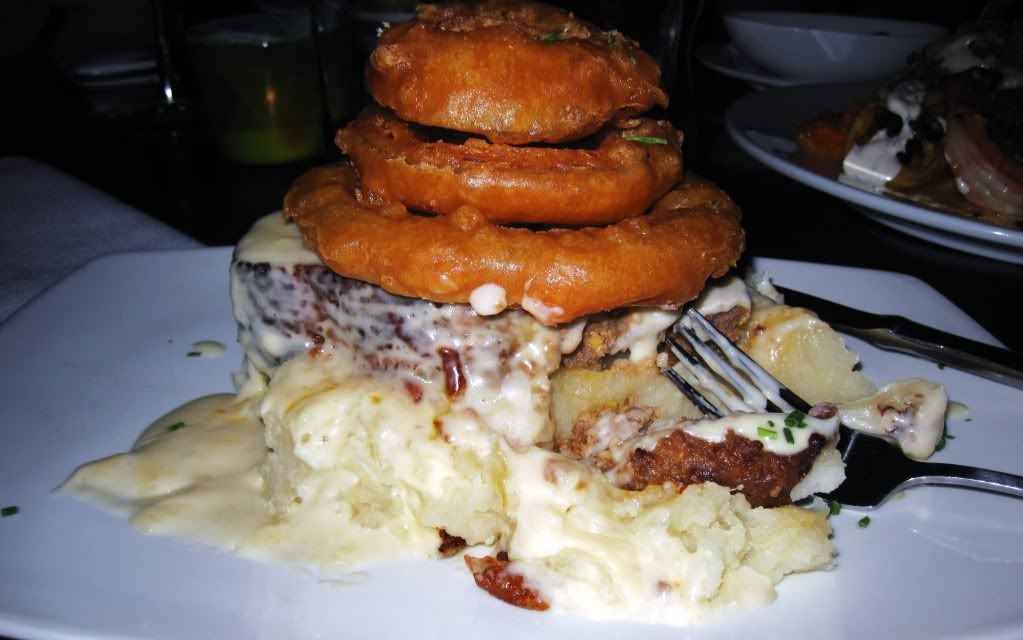 So how was your week lovelies? I had quite a food-venturous few days (as you can tell), mostly related to my burning need to cross off more items from the
Vanity Fair NYC Summer Guide
(which is a
must-read
for anyone who's living in this vibrant city). Yesterday, I went after work with some intern friends to
Press Lounge
, which is a massive 3,000 sq ft roof deck on the
Ink48 Hote
l
in Hells Kitchen that overlooks a
stunning
view of Manhattan's west side...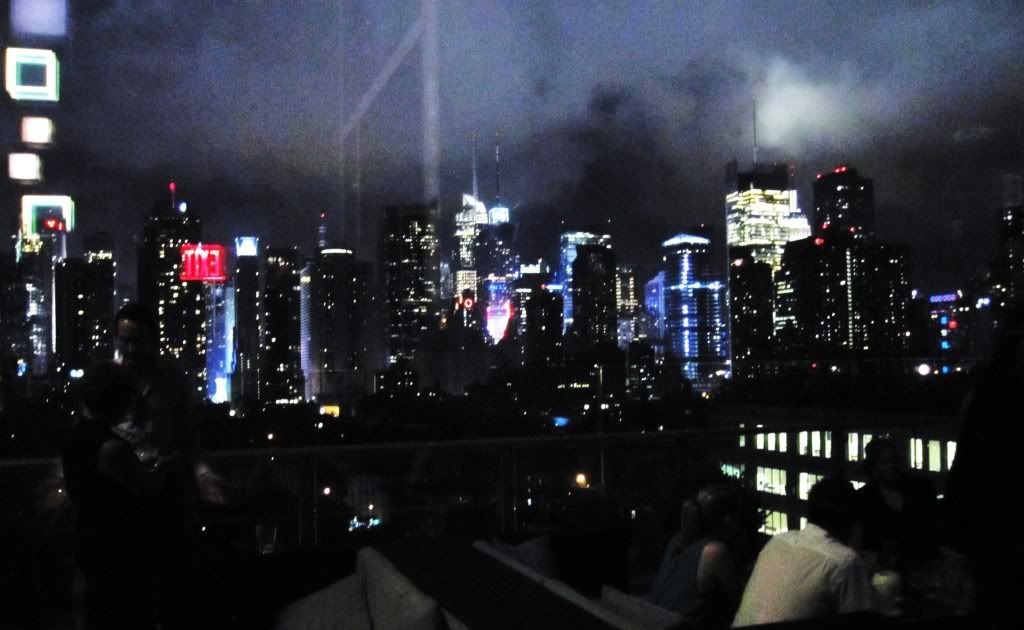 And tomorrow night, I'm grabbing dinner with some school friends at
Choptank
, a newish seafood restaurant in the West Village that I'm super excited to try out! But until then, I think I need to make like an
exercise-venturer
and have some alone time with my treadmill, a long lost friend indeed.
Ciao
, have a great weekend!