Before I started interning at
L'Oreal
, I was far from a beauty connoisseur. I wasn't at all adventurous and simply stuck with what I knew: tinted moisturizer, mascara, and a wee bit of eyeshadow. Fast forward to present day, and I'm seriously having
a ball
with the many innovative, exciting products L'Oreal puts on the market.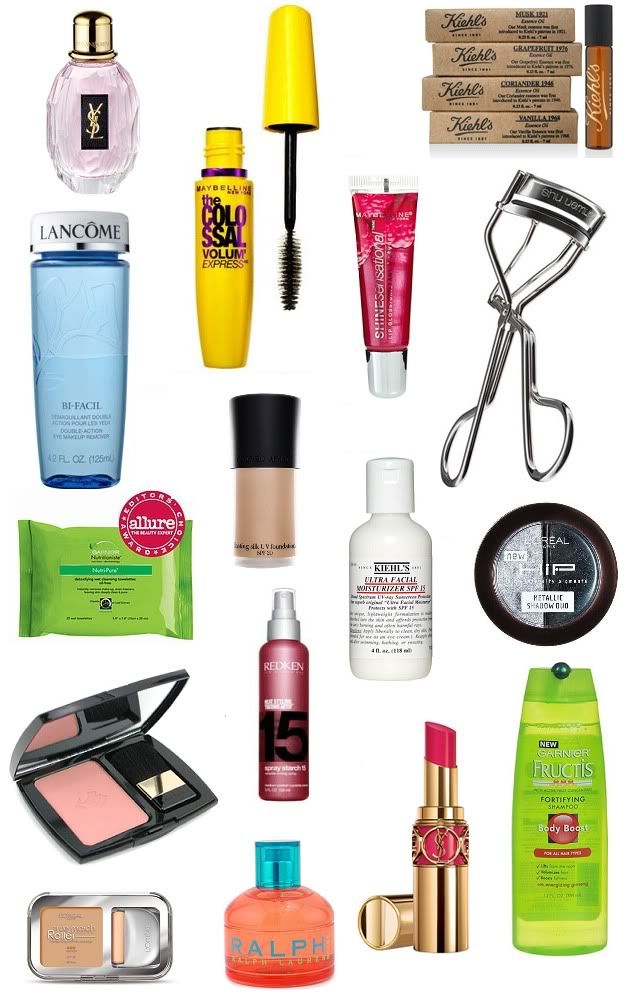 I'm on the
Garnier Fructis
brand team specifically, but I'm having so much fun trying out the other brands from all beauty divisions: luxury, consumer, and professional. I actually had no intention of blogging all of these beauty items, but since I was compiling this product moodboard for my own inspiration (all L'Oreal of course!), I thought I'd share with my lovely readers! From my makeup bag to yours! There's just so much to love...
Also, coolest assignment ever: I will be marching in the NYC Gay Pride Parade tomorrow and handing out
Kiehls
products to the crowds. (I love my job!) Hope you have a thrilling, fun-packed weekend!